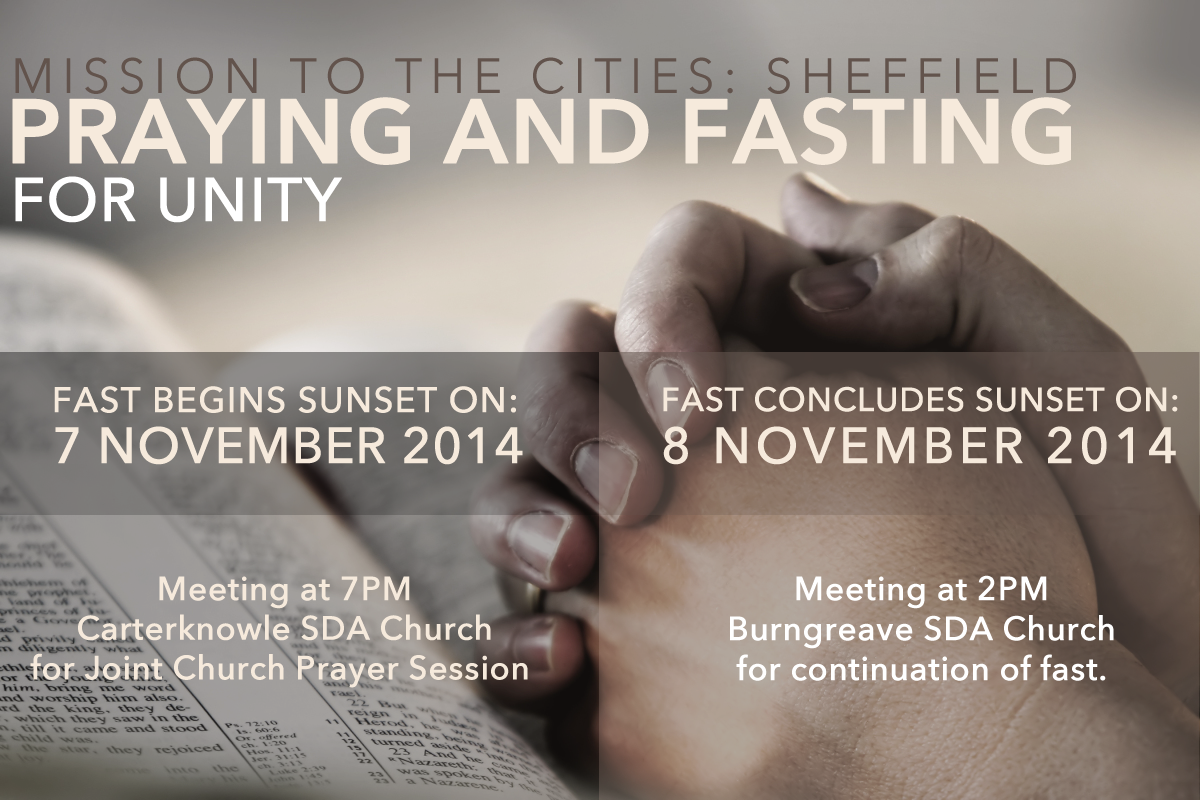 In 2015 the Seventh-day Adventist Church is embarking on "Mission to the Cities" campaign on sharing Jesus' love and the hope of His soon return with people in some of world's largest cities.
The North England Conference has chosen Manchester as the large city in our conference, and AREA 3 has chosen York and Huddersfield as the cities to focus on. As we are part of the NEC and of AREA 3, we will be supporting the programmes in these cities in May 2015.
But what of Sheffield? Is there not a work to be done here as well? Is there no message for the people of Sheffield? The leaders of Burngreave, Carterknowle, and Manor Seventh-day Adventist churches believe that there is still work for us to do here in Sheffield and propose to use August 2015 to evangelize to Sheffield.
Sheffield is a big city with a population of over 550 000. And we are three churches with approximately 500 attendees. So the work ahead of us is great (but not impossible – for with God all things are possible) and each one of us has a part a play.
If the 3 churches unite with each other and together we unite with the Holy Spirit, God can use us to save peoples lives even here in Sheffield. This is what we have been called to do. Considering the enormity of the task ahead, our very first step must be to pray and fast for God's direction and to pray and fast for the unity of the 3 churches. Unity of vision, unity of purpose, unity of gifts and talents.
In connection with the proclamation of the message in large cities, there are many kinds of work to be done by laborers with varied gifts. Some are to labor in one way, some in another. The Lord desires that the cities shall be worked by the united efforts of laborers of different capabilities. All are to look to Jesus for direction, not depending on man for wisdom, lest they be led astray. As laborers together with God they should seek to be in harmony with one another. Testimonies for the Church, vol. 9, p. 109. (1909)